Welcome to EB Consulting LLC.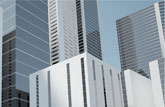 EB Consulting's business approach and Platinum-level SAP consultants can assist you deliver your projects on-time and on budget. Specializing in Business and ERP Solutions, we provide our customers with services in the following SAP areas, Project Assessments, Implementations and Upgrades, Remote Support, Client Solutions, Staff Augmentations, Business Re-engineering and IT Strategies.
EB Consulting has a strong foothole with implementing the Beverage Solution in SAP. Utilizing strong business processes and a clear understanding of SAP's all-in-one Consumer Package solution, we have engaged some major clients.
EB Consulting
27 Glendenning Street, Norwalk, CT 06851
Phone: (888) 637-4442 / Fax: (203) 663-8134
clashley@ebconsultingllc.com

Reduce Costs
This preconfigured solution, when implemented by beverage industry specialists, can help reduce costs by more than 50%